#CCGInTheFamily: Father and Son, Randy and Murray J. Wongkee
To celebrate the Canadian Coast Guard's 60th anniversary, we are reflecting on our rich history throughout the years. For many, working on the water—and more specifically at Canadian Coast Guard—runs in the family. Some have parents, grandparents, siblings, or children who worked at the Coast Guard. Others come from a long line of Coast Guard employees, where being #CCGProud is generational. These are their stories.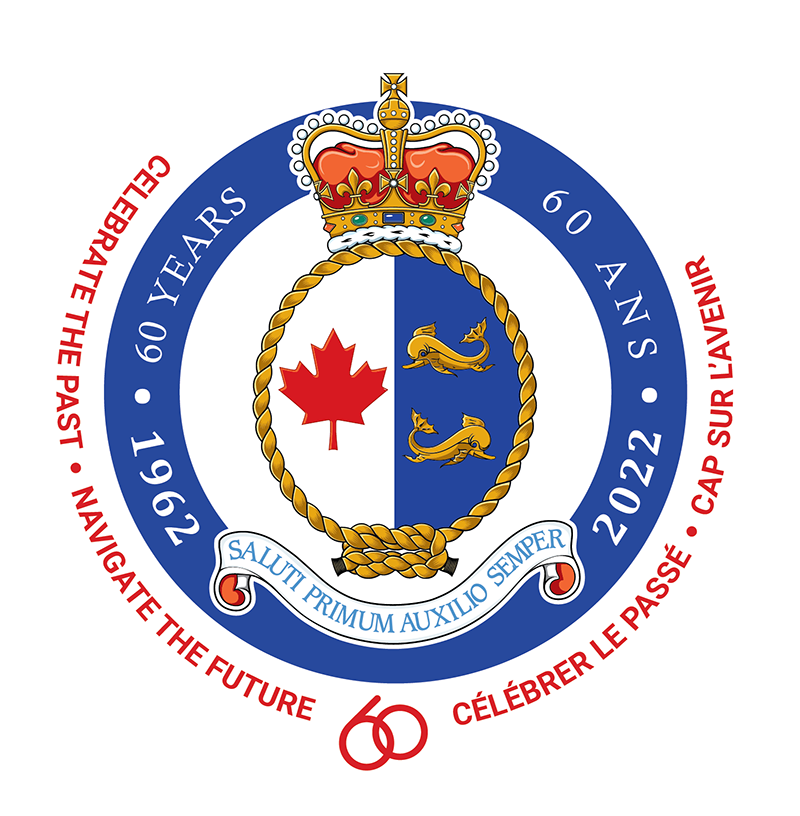 Randy Wongkee is a Marine Communications and Traffic Services (MCTS) supervisor in the Western region and is a second-generation Coast Guard member. Randy's dad, Murray J. Wongkee, was a helicopter pilot for the Coast Guard from April 1967 until he retired in February 1997.
My dad, Murray J. Wongkee
My dad started his flying career with the Royal Canadian Air Force, and was the first Chinese-Canadian to fly the F-86 Sabre. After his short service with the Air Force, he trained to fly helicopters. As recorded in his pilot log book, he flew with Universal Helicopters from Carp, Ontario in 1965 and assisted the Geological Survey of Canada on Baffin Island. From 1966 until 1967, he flew for Northern Helicopters out of Abbotsford, British Columbia (BC). While he was flying in BC, he met Department of Transport (DOT)/Coast Guard pilots that talked him into joining the Coast Guard.
In April 1967 the DOT/ Coast Guard brought him back to Ottawa, Ontario, and he travelled from coast to coast to coast where needed. When he was onboard a ship, he was there until it returned to port. This was before the lay-day scheduling system we have now. He flew all over Eastern Canada and the Arctic, off various Coast Guard Ships, including the CCGS Montcalm, CCGS Labrador, CCGS Sir John A. Macdonald, and the CCGS Sir Humphrey Gilbert. In May of 1972 the Coast Guard tested the Bell Aerospace Voyageur Hovercraft. As part of these tests, Murray was the first to land a helicopter on a hovercraft. He first landed on the hovercraft while it was secured alongside, then again on open water.
In September 1972 (7 months after I was born), my dad accepted a position at the Coast Guard base in Prescott, Ontario. Unlike the ship trips that would be months long, he was now home almost every night with only the odd 2 week trip every year or so. Dad loved to fly, and over the course of his career with the Coast Guard, he flew the Bell 47G2, (the old M.A.S.H. helicopter), the Bell 206, (shown in the picture with the hovercraft), and finally the Bell 206L-1 until he retired in Prescott in February 1997.
My Coast Guard story
I joined the Coast Guard family in July 1995 as a casual. I worked for 3 summers as an Assistant Navigable Waters Protection Program Officer. At the time, the program had 4 responsibilities:
Approval of any works built or placed in, on, over, under, through or across navigable waters in Canada prior to construction of the work(s)
Removal of obstructions to navigation including unauthorized works or other obstructions such as sunken or wrecked vessels
Regulating the provision and maintenance of lights, markers, etc. required for safe navigation during and/or on completion of the construction of certain works
Acting as the Receiver of Wreck
The Navigable Waters Protection Program office at Prescott was responsible for the St. Lawrence River from the Quebec border to Lake Ontario, Lake Ontario and half of Lake Erie, the Ottawa River, and all waters in between. Working there allowed me the opportunity to go flying with my dad. I would put together 20 to 30 works that needed to be inspected and that could be inspected from the air, and we would make a day trip of it. We could do in 1 day what would take a week if we had to drive to all of the sites.
While working as a casual, I was accepted into the Marine Communications and Traffic Services (MCTS) program. This was a new program that combined 2 professions into 1: the Coast Guard radio operator and the vessel traffic services regulator. After 7.5 months of training, I graduated from the Coast Guard College as an MCTS officer and arrived in Prince Rupert in September 1998. I was promoted to supervisor in 2003 and continue to strive to do my best and to lead by example. Being an MCTS officer can be extremely rewarding, whether it is responding to a high profile case that receives media attention like the Simushir in 2014, or an everyday case that no one hears about. My colleagues and I can take pride in the fact that we are providing an essential service and are helping mariners and protecting the marine environment.