#CCGInTheFamily: The Missons, Three Generations of MCTS Officers
To celebrate the Canadian Coast Guard's 60th anniversary, we are reflecting on our rich history throughout the years. For many, working on the water—and more specifically at Canadian Coast Guard—runs in the family. Some have parents, grandparents, siblings, or children who worked at the Coast Guard. Others come from a long line of Coast Guard employees, where being #CCGProud is generational. These are their stories.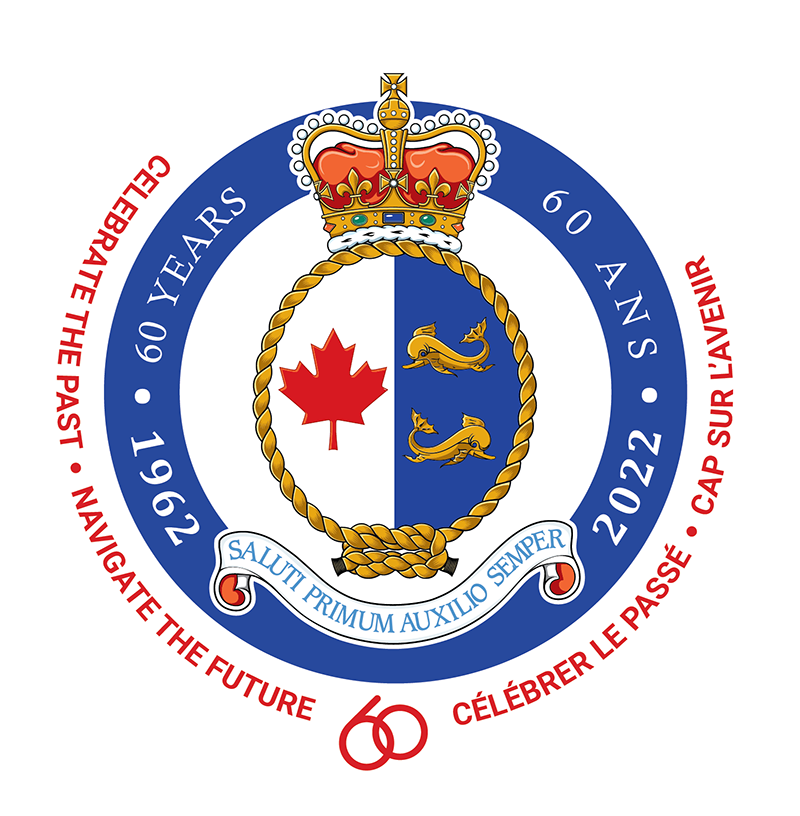 Jessica Morneau, an MCTS Officer in the Central Region, graduated from the Coast Guard College in Sydney in 2018, as the first third-generation Marine Communications and Traffic Services (MCTS) Officer. She now works in central Quebec City, following in the footsteps of her grandfather and mother who came before her. Here is her story.
My grandfather, Lucien Misson
Lucien Misson, my grandfather, was originally from Havre St-Pierre and enrolled at the Rimouski Marine School in 1957. He held his first position as a radio operator in Goose Bay. At that time, the operations centres were located in airports since communications were for both navigation and for aviation. He traveled from one operations centre to another for several years, including centres in Mont Joli, Rivière-Au-Renard and Anticosti, as well as a season on the icebreaker Montcalm. In 1967, his experience prepared him to apply for the brand new position of Marine Traffic Control at the new station on the Quebec City base. He and 8 other candidates were chosen and together they formed the founding team of the Quebec City MCTS Centre that we know today. The position offered a staggering annual salary of $5,521.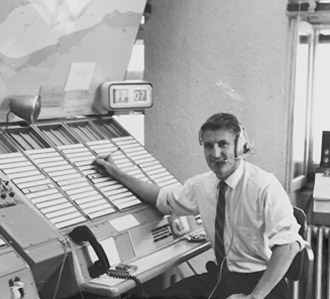 The new Marine Traffic Control Centre was created following several accidents on the St. Lawrence River, which proved that it was necessary to implement uninterrupted communication on the river to ensure the safe transit of ships. My grandfather made several trips on the CCGS Simon Fraser between Montreal and Sept-Iles to test and determine the key locations for the future communications towers that would form the network we know today. The centre finally opened its doors in the spring of 1967 and my grandfather was on the very first shift when it opened at midnight. Over the years, Lucien Misson quickly became a shift supervisor, before becoming manager of the centre for his final years. He retired from the Coast Guard in 1989, when my mother was just beginning her career as an MCTS officer.
My mother, Lise Misson
Lise Misson, my mother, graduated from her radio operator course at the Rimouski Maritime Institute in 1983, and started as a radio operator at the Quebec City station for the summer. After finally finishing the course in Cornwall, she worked several years as a radio operator at several different stations including Resolute Bay, Mont-Joli, Sept-Iles, Rivière-au-Renard, Les Escoumins and Quebec City before becoming an MCTS officer during the 1996 merger. A few years later, when the Vessel Traffic Management Information System (INNAV) software was created, Lise, then a single mother of my sister and I, decided to volunteer to test and help build the program, since night shifts were becoming difficult. After the official implementation of the program in 2001, she was offered a position at the INNAV Helpdesk, which provided computer support for the new software. A few years later, INNAV expanded and was implemented in all MCTS centres across Canada, allowing her to travel from coast to coast to provide training to officers.
To this day, INNAV is still the primary software used by MCTS officers. Lise retired from the Coast Guard Helpdesk in January 2019, after 35 years of service.
My Coast Guard story
I can definitely say that I grew up surrounded by many boat stories. The Coast Guard always had a place in our family dinners, and although I didn't understand the issues or the jargon, it was a world that always appealed to me. I remember going to visit my mom in the office when I was young and being fascinated by the radar and all the computer screens. It was for this reason that after many years of studying various subjects and working in many different jobs where I wasn't happy, I made the decision to leave it all behind and try my luck at the Coast Guard College.
The 6 months were not always easy, but because I had had these role models in my life, I knew it would be worth it. My mother had always spoken highly of her employer and had been proud to work for the Coast Guard. I knew my grandfather felt the same way, and I saw him enjoy his retirement. Even knowing that the job description is now quite different from that of the early Vessel Traffic Controllers (thank goodness we don't do Morse code anymore!), I knew from him that a career at the MCTS centre was possible.
It is often said that the Coast Guard is like a big family, and in my case, it quite literally is! There must be something in the water, because in 2021, my cousin Jean-François Misson also joined the MCTS family in Quebec City!
I enjoyed this opportunity to learn more and reflect about this part of our family history that I strangely knew very little about. On that note, I wish all Coast Guard employees and retirees an excellent 60th anniversary.