#CCGInTheFamily: The Madeiros-Bells, A Family of MCTS Officers
To celebrate the Canadian Coast Guard's 60th anniversary, we are reflecting on our rich history throughout the years. For many, working on the water—and more specifically at Canadian Coast Guard—runs in the family. Some have parents, grandparents, siblings, or children who worked at the Coast Guard. Others come from a long line of Coast Guard employees, where being #CCGProud is generational. These are their stories.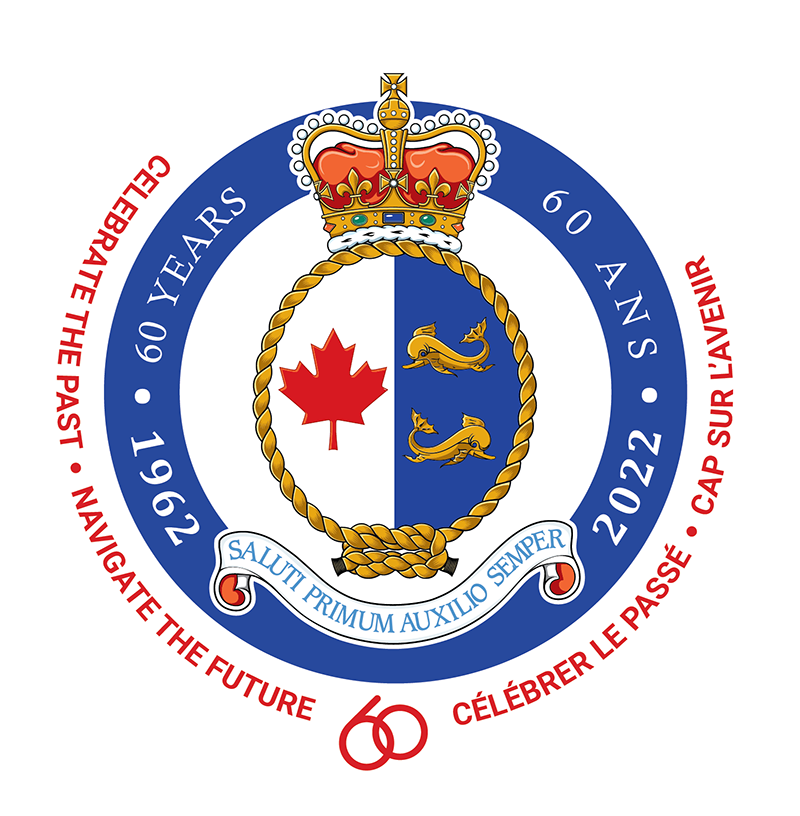 On a rainy day in 1984, my father, Jim Madeiros, and his new wife made their way to Prince Rupert, British Columbia to start what would be a 32-year career in the Canadian Coast Guard.
My father, Jim Madeiros, served time in the Royal Canadian Navy and then moved to the private sector, working for B.C. Ferries before accepting a job in Prince Rupert as a Vessel Traffic Services (VTS) Officer. VTS in Prince Rupert was just getting off the ground when he showed up. Jim spent 5 years in Prince Rupert where he had 2 children before taking a position at KAP 100 in Vancouver, B.C., working for Vancouver Traffic. Jim spent another 7 years in Vancouver before he transferred to the newly minted centre in Comox, B.C. called Marine Communications and Traffic Services (MCTS). Jim ended his career in Comox and stayed until the lights went out before the next round of MCTS amalgamation. During that time, I, Shawn Madeiros, decided to follow my father's footsteps by starting my own career at the Canadian Coast Guard in Prince Rupert in 2009.
Normally, a son following his father's profession is not an unusual situation. However, where the story starts to get interesting is when the son meets and falls in love with a girl, also working in MCTS. This girl is Jennifer Bell. Similar to my story, Jennifer was influenced by her mother's career at CCG. Jennifer started a career in MCTS in 2008 after watching her mother work as a MCTS Officer in Prince Rupert.
Jennifer's mother, Gina Bell, who has been in MCTS since 2004, trained me at the Canadian Coast Guard College in 2009 and introduced me to her daughter, Jennifer, before I went to Prince Rupert. For 6 years, 4 family members worked in MCTS, 3 of whom worked at the same station.
My father, Jim, eventually retired in 2016, and Gina, Jennifer, and I have all since transferred to the Victoria MCTS base. When Jim retired, the Madeiros-Bell clan knew they had to make the numbers back and promptly recruited Jennifer's sister, Stephanie Bell, to join MCTS. Stephanie joined MCTS in 2020 and currently works in Prince Rupert MCTS. She now has a partner who also works at Prince Rupert MCTS and also happens to have a father who is in Sarnia MCTS working as a supervisor.
The Canadian Coast Guard and, in particular, Marine Communications and Traffic Services, is a way of life for our family. It is our job, our passion, and the most talked about topic at any family dinner. Work is now underway for the next generation of Coast Guard officers. My son, Seamus Madeiros, wants to work on a CCG vessel, and my youngest son, Sawyer Madeiros, plans to follow in his mom and dad's footsteps and work at MCTS. The family tradition continues! Who knows who else will follow Shawn, his wife, his father, his mother-in-law, his sister-in-law, her boyfriend, and her boyfriend's father in the field of MCTS.