Environmental response program
The Canadian Coast Guard (CCG) environmental response program aims to reduce the impacts of marine pollution in Canadian waters on:
public safety
the economy
the environment
We focus on being prepared and providing appropriate responses for cleaning up marine spills.
Emergency planning
We deal with emergency incidents on a national and regional level. Our national planning outlines how to respond to marine pollution incidents.
Our regional efforts:
use local response plans
create area-appropriate operational measures
correspond to geographic areas of responsibility
Incident command system
Incident command manages operations when we're responding to marine pollution. Our incident commander works with other organizations to respond to incidents effectively.
Response teams
Our specialized response teams are strategically located in each region of Canada. They maintain an environmental response duty officer 24 hours a day, 365 days a year.
We equip our teams with command and control assets, as well as systems for:
monitoring health and safety
mechanical sweep and recovery
containment deflection and protection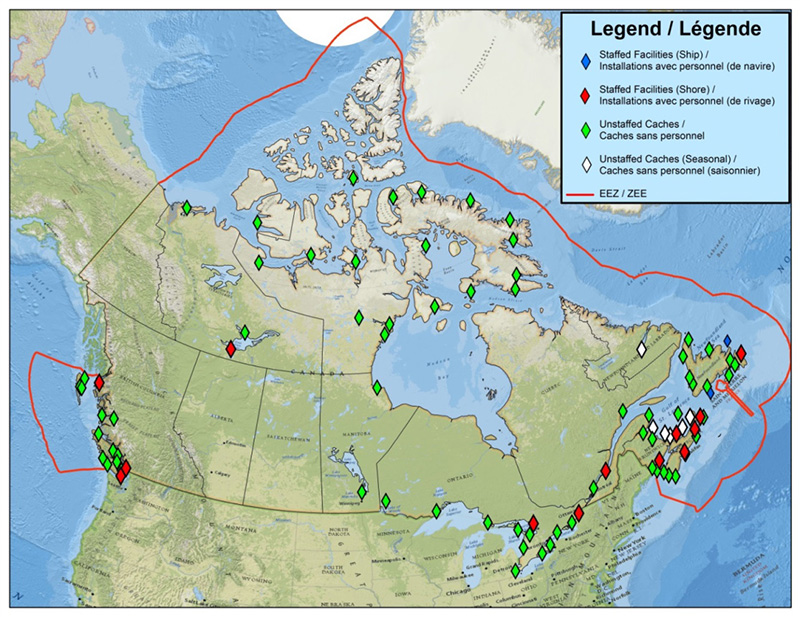 Response actions
We respond to all reports of marine pollution in Canadian waters. This includes receiving the report and assessing the level of emergency. To provide efficient and appropriate responses to the reports, we work with:
municipalities
the private sector
Indigenous communities
the polluter (if willing and able)
federal, provincial or territorial agencies
Regional chapters
Regional chapters prepare for and respond to regional marine pollution incidents. They provide details on resources, strategies and procedures. Each region has watchkeeping officers who:
manage and train regional response staff
receive and assess marine pollution reports
maintain a national response capacity that can be deployed when needed
Working with private sector organizations
Transport Canada regulates and certifies private sector response organizations that can help with pollution emergencies. CCG emergency response teams and polluters can contract these resources for help with clean-up operations, if needed.
Related links
Gallery
Date modified: