About the Canadian Coast Guard College
Learn about the college's history, campus and training facilities.
On this page
Introduction
The Canadian Coast Guard College is a national maritime training facility located on scenic Cape Breton Island, Nova Scotia. It's a national college that provides training and services in French and English. It delivers programs to support the College's mission and mandate in marine safety, security and environmental protection.
The college's unique and specialized training is sought after by organizations around the world. Each year, highly trained graduates join their colleagues as Coast Guard officers to provide services that are critical to Canadians.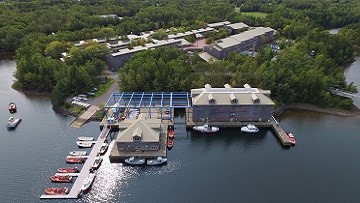 History
On May 5, 1964, Minister of Transport J.W. Pickersgill announced the government's plan to establish an officer training college for the Canadian Coast Guard. The Canadian Coast Guard College was officially opened on September 7, 1965 with programs in Marine Engineering and Navigation Officer Training. The campus was established on the former Point Edward Naval Base and was moved to the modern Westmount complex in 1981.
We will celebrate our 55th anniversary in 2020.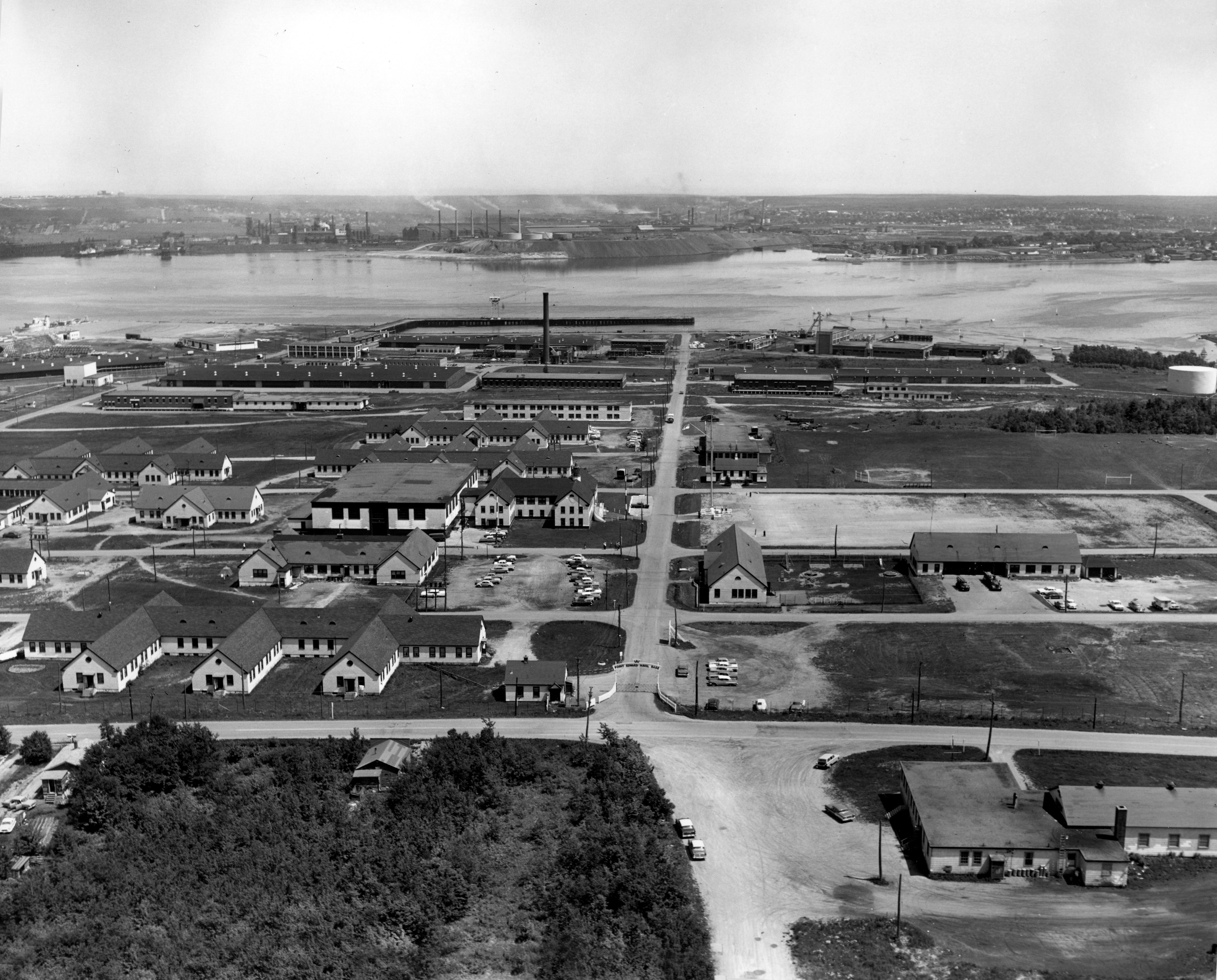 Partnerships
The College delivers programs through partnerships with Cape Breton University and several government departments, such as Transport Canada and Innovation, Science and Economic Development Canada.
Cape Breton University confers a Bachelor of Technology in Nautical Sciences to Officer Training Program graduates.
Transport Canada accredits marine schools in Canada by setting curriculum and quality assurance requirements for navigation and marine engineering training. It administers certification testing and issues officer certification.
Innovation, Science and Economic Development Canada sets certification standards and accredits institutions for Global Maritime Distress and Safety System training, as a part of MCTS training. It's the issuing authority for radio operations licences, which it has delegated to the college.
Campus
The College is one of the most modern and well-equipped marine colleges in the world. The campus is conveniently situated on Sydney harbour and provides an all-inclusive, comfortable home for officer cadets.
When you arrive, you'll be part of an elite community that will support you in achieving academic success. It's here to help make your college experience memorable.
Classrooms and conference rooms
The College offers a variety of classrooms and conference rooms for Canadian Coast Guard training and other government departments, including:
simulators
a study hall
training rooms
an amphitheatre
Officer cadets and trainees are taught in small classes to optimize their learning environment.
John Adams Library
The John Adams Library is one of the largest nautical libraries in Canada. Its bilingual collection is focused on nautical science and technology, and supports the college's academic programs. You'll have access to a wide variety of print and electronic resources such as:
databases
periodicals
program textbooks
reference materials
government documents
The John Adams Library is open 24 hours a day for residents. Library staff are available on Monday to Friday from 8:00AM to 4:30PM.
The galley
Every day chefs prepare a variety of healthy all-you-can-eat meals. The galley proudly accommodates the needs of our campus community with vegetarian and pre-arranged dietary alternatives. The pastry chef's menu includes plenty of delicious freshly-baked bread and desserts.
Officer cadets, trainees and staff may choose indoor or outdoor seating. The galley also offers occasional barbecue menus during the summer.
The galley is a relaxing place to take a break, share a meal and socialize with your peers.
Residence
The College offers a variety of accommodations for officer cadets, trainees and government employees on travel status. Visitors and trainees enjoy the comforts of a private style hotel room. Officer cadets live in cabin-like accommodations called clusters, which emulate life on board a vessel and foster a team atmosphere. Each cluster is made up of:
8 private rooms
a shared bathroom
a shared living room
All residents have access to a:
games room 
billiard room
laundry facility
large media room
The Wellness Centre and Sports Complex
The Wellness Centre and Sports Complex promotes and enhances the health and wellness of officer cadets, trainees and staff. As part of campus life, you can have fun and take part in friendly competitions with your peers and staff. The multi-functional facility includes:
a music room
a squash court
a double gymnasium
a 25-metre swimming pool
lunch-time classes, such as:
modernly-equipped fitness rooms
Take the fun outdoors, as our campus includes:
a hiking trail
a soccer field
a baseball field
walking and running trails in nearby Petersfield Provincial Park
The campus hosts college sports teams and clubs, which may include:
hockey
triathlon
archery
swim meets
scuba diving
boat Regattas
the Cabot Trail relay
intramural sports, such as:

soccer
volleyball
basketball
floor hockey
ultimate Frisbee
Training facilities
Officer cadets and trainees have access to simulators, labs and equipment that will accelerate their skill development.
The College has several specialized simulators on campus. Simulators replicate conditions at sea and present possible scenarios for you to respond to. Working with simulators enables you to practice your skills in a safe and controlled environment.
Benefits of training with simulators include:
low risk levels
quantifiable training
real-life experiences
immediate feedback
knowledge retention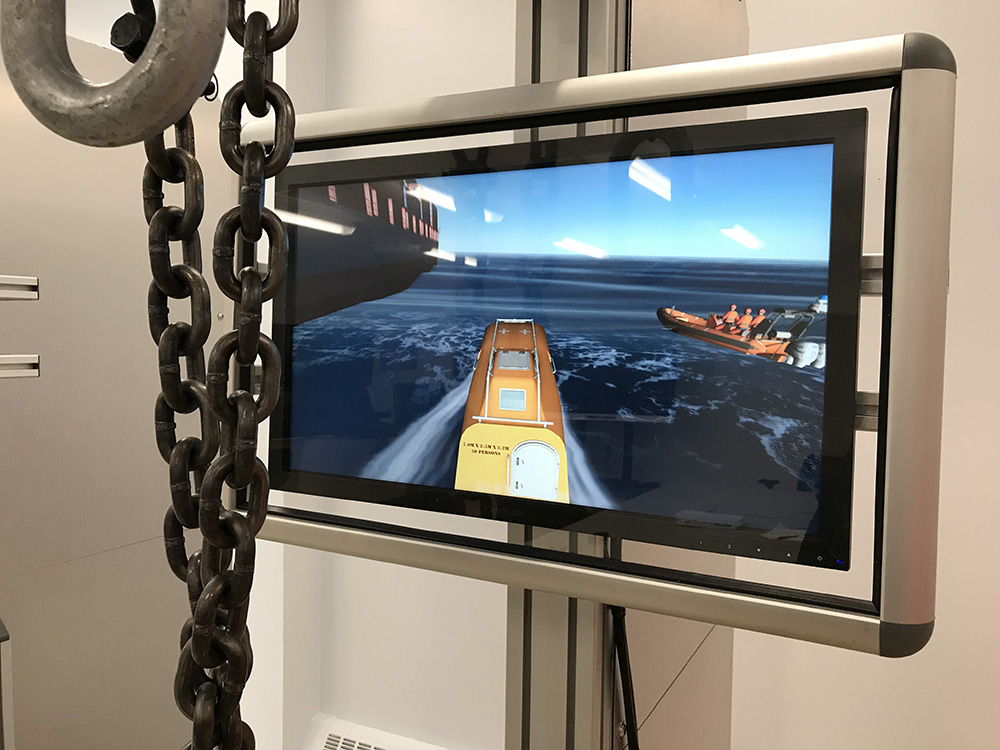 Wärtsilä training engine
The Wärtsilä training engine replicates a typical engine room that would be found on board any Coast Guard vessel, including a fully functional Wärtsilä engine. This lets students practice the hands-on skills they will need to safely work in an engine room. With the training engine, you'll learn how to:
operate the engine
perform basic maintenance using the maintenance schedule
monitor the performance of ship systems, like pumping arrangements
dismantle and rebuild components of the engine
Marine propulsion plant simulator
The marine propulsion plant simulator replicates a typical engine room and control room that would be found on board any Coast Guard vessel. You'll learn:
watch-keeping routines
how to monitor the performance of ships systems, such as:

pumps
engines
other systems on board ship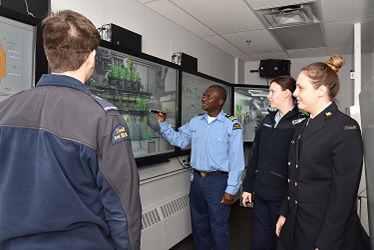 Planetarium
Celestial navigation is a highly specialized skill that could be life-saving in case of a power outage while at sea. Our planetarium simulates the night sky and helps you to learn about:
constellations
star identification
night sky orientation from any point on earth, in any season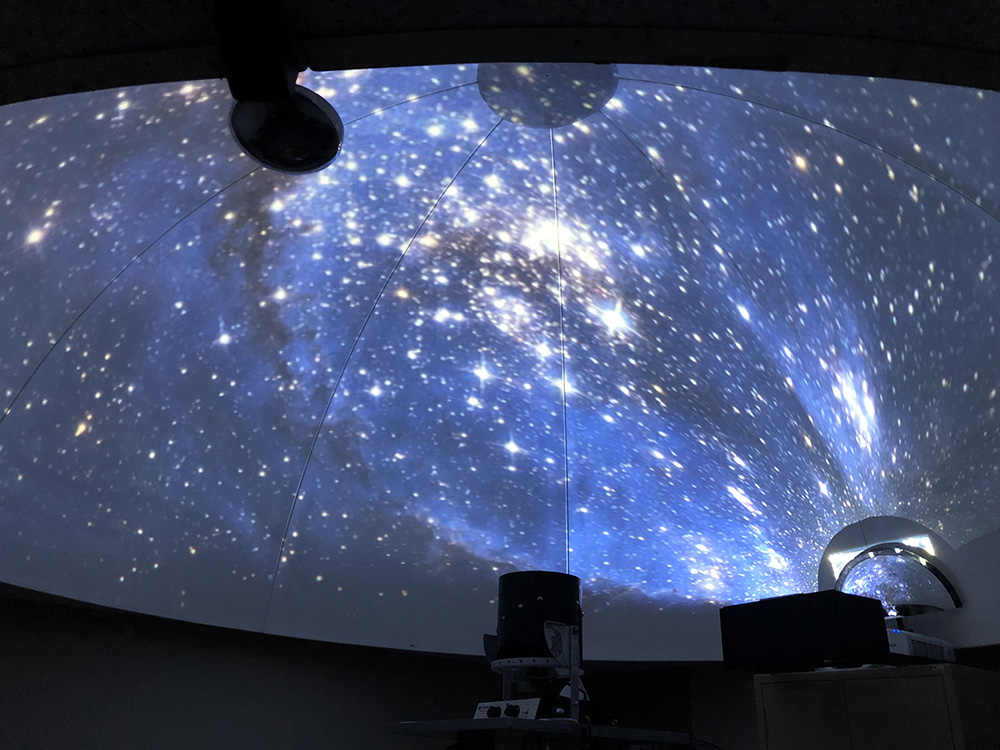 Navigation simulator
The marine navigation simulator contains 8 simulated ship bridges. It's fitted with the latest navigation equipment and can portray any port or body of water in the world.
You'll learn how to:
manoeuver vessels in various conditions
respond to real-life scenarios on a ship's bridge
navigate in different weather and sea conditions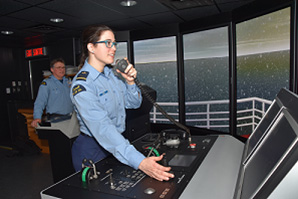 Ice management simulator
This simulator replicates Coast Guard icebreaking services for ferries and commercial and fishing vessels in ice-covered Canadian waters. You'll learn how to provide these services, which include:
harbour breakouts
vessel escorts through ice
maintaining shipping routes
providing ice information services
You'll use the simulator to learn:
safe navigation
how to maintain open routes for maritime commerce
how to prevent flooding and the formation of ice jams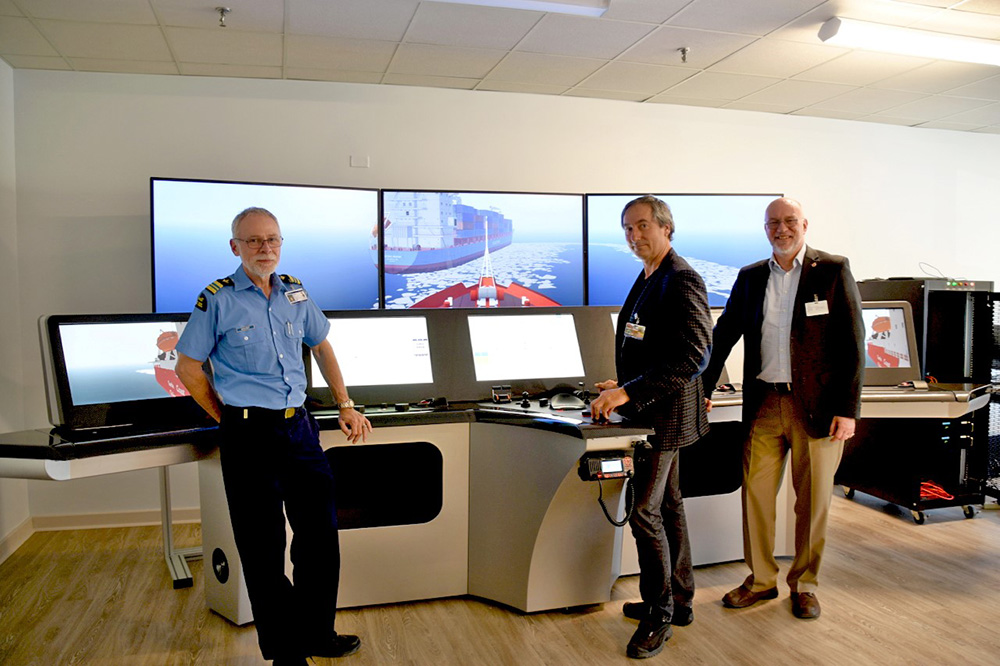 Marine radio operations simulator
The marine radio operations simulator replicates the basic equipment of a Marine Communications and Traffic Services centre. Trainees are divided into groups to act as the coast station staff and ship feeders. This allows the College to teach:
sail plan processing
broadcast principles
radio procedures for:
You'll also learn how to use highly specialized radio equipment, such as:
Navigational Telex
Continuous Marine Broadcast
Maritime Assistance Request Broadcast
Marine Communications Logging System
Information system on Marine Navigation
Very High Frequency Digital Selective Calling
Vessel traffic services simulator
Using the vessel traffic services simulator, you'll gain experience with:
traffic clearance
issuing a direction
issuing a recommendation
assessment of relevant traffic
when to pass on navigational information
Marine Communications and Traffic Services powers
You'll also learn how to make important reports, such as:
vessel reports

prior to zone entry
upon arrival at a calling-in-point
upon arrival at a berth
before commencing a departure manoeuvre
upon completion of a departure manoeuvre
before commencing a manoeuvre that may be detrimental to safe navigation
after the manoeuvre is completed

pollution reports
contravention reports
Waterfront facility
This facility is home to the vessels that are used for instruction and recreation at the Coast Guard College. You'll learn how to navigate:
sailboats
rescue crafts
power vessels
You'll learn valuable on-water skills throughout the summer school term, including:
aids to navigation
environmental response
search and rescue procedures
Marine engineering training facility
This training facility provides hands-on training for officer cadets and trainees following the engineering stream. It provides practical training to give you the engineering skills you'll need for the Coast Guard fleet. These skills include:
electronics
welding and machining
refrigeration and hydraulics
engine repair and rebuilding