#CCGInTheFamily: Evelyn Taylor and Allen Taylor
To celebrate the Canadian Coast Guard's 60th anniversary, we are reflecting on our rich history throughout the years. For many, working on the water—and more specifically at Canadian Coast Guard—runs in the family. Some have parents, grandparents, siblings, or children who worked at the Coast Guard. Others come from a long line of Coast Guard employees, where being #CCGProud is generational. These are their stories.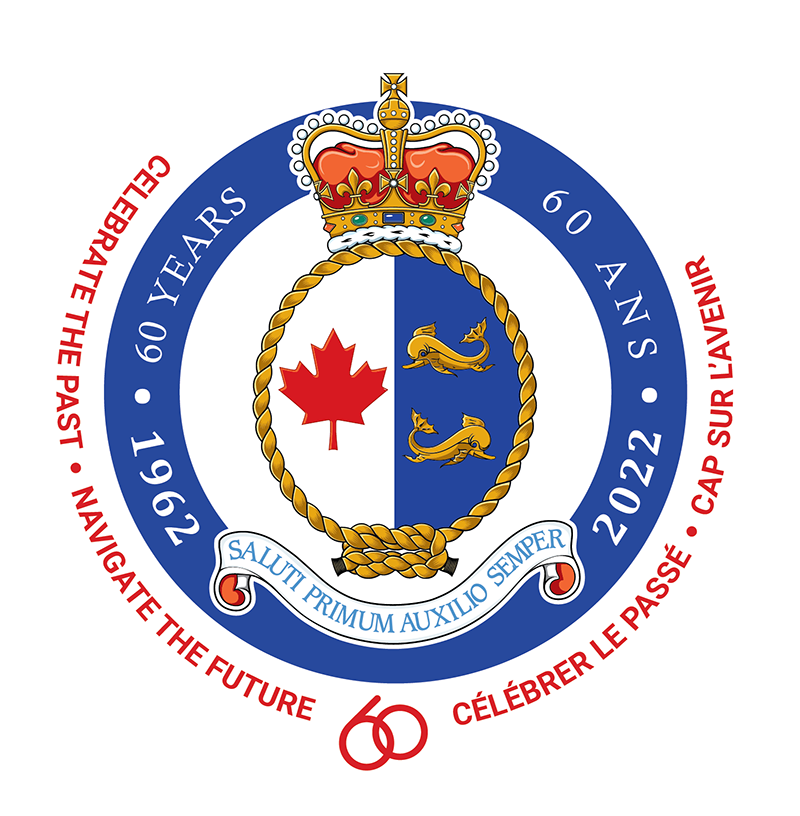 My uncle, Allen Taylor, sailed with the Coast Guard from 1978-1991 in the Atlantic Region out of Dartmouth, Nova Scotia. I work for Central Region's Integrated Business Management Services (IBMS) directorate as a Training and Onboarding Team Lead, in Sarnia, Ontario. Because of the geographical distance in our family, my uncle and I didn't have the chance to be very close while I was growing up, but our Coast Guard connection has brought us closer over the years. Despite having completely different careers within CCG, we are equally as #CCGProud.
My uncle Allen's career
My uncle, Allen Taylor, sailed in the Canadian Navy from 1968-1975 and then with CCG from 1978-1991. The picture below is taken on a CCG College Training vessel, the Frank M. Weston (Allen is pictured on the left, in uniform). He entered the Coast Guard as a deckhand and worked his way to becoming a helmsman. He described most of his work as buoy support / aids to navigation support. He was also part of a number of search and rescue and recovery tasks. During his career, he sailed on the CCGS Edward Cornwallis and CCGS Sir William Alexander and had the opportunity to visit Hudson Bay; Churchill, Manitoba; and travel through the Arctic.
My Coast Guard career
I started working with the Coast Guard in 2017. I've held various roles throughout the Central Region IBMS directorate, from Training Officer, Lead of Awards and Recognition, Recruitment and Retention Team Lead, and most recently, Team Lead, Training and Onboarding.
In all of my positions, I've had the pleasure of getting to know my colleagues at various bases throughout the Great Lakes and St. Lawrence sectors, and I've travelled to the Canada Centre for Inland Waters in Burlington, as well as the Prescott, Parry Sound, and Quebec City bases.
The picture on the left is me working at the Sarnia Tall Ships festival in August 2019. I am excited to participate in the festival again this year—to be back out there helping people learn about CCG and the great career opportunities we offer. I also recently had the opportunity to help coordinate some of the training for our Inshore Rescue Boat students in Parry Sound and got to see them train (pictured on the right).