#CCGInTheFamily: Melanie Silver, A Family of Lightkeepers
To celebrate the Canadian Coast Guard's 60th anniversary, we are reflecting on our rich history throughout the years. For many, working on the water—and more specifically at Canadian Coast Guard —runs in the family. Some have parents, grandparents, siblings, or children who worked at the Coast Guard. Others come from a long line of Coast Guard employees, where being #CCGProud is generational. These are their stories.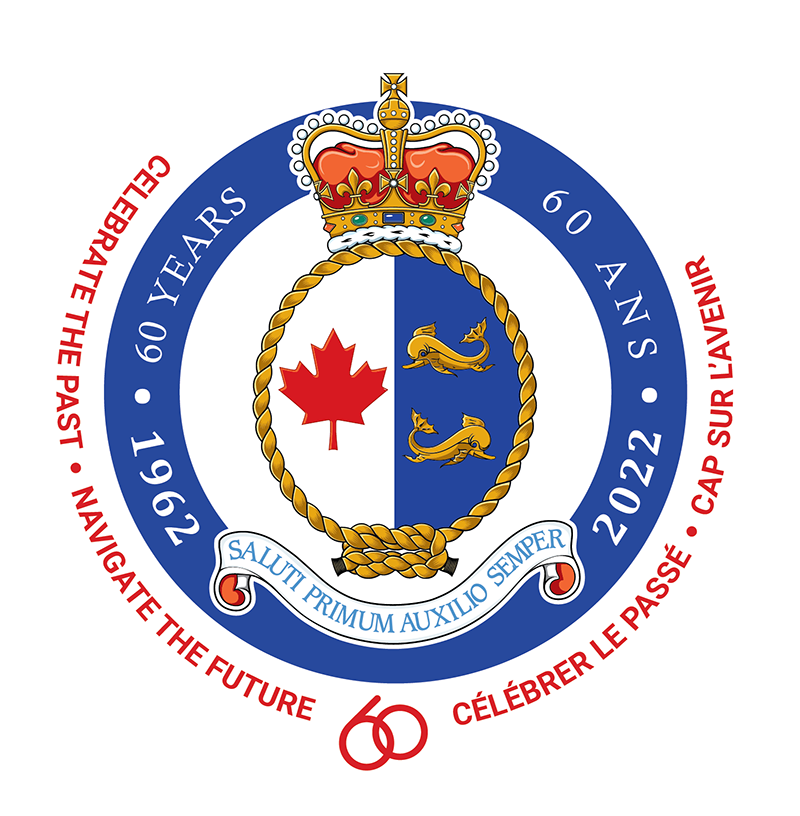 Melanie Silver is a supervisor of the Marine Aids Maintenance Workshop in Dartmouth, Nova Scotia. The Canadian Coast Guard has always been in her blood. Her great grandfather, her grandfather, and her great uncle were all lighthouse keepers, and her grandmother grew up in a lighthouse, where they raised 3 children (one of which was her mother).
My great grandparents: George Crooks and Lottie (Burke) Crooks
I come from a family of lighthouse keepers. My great grandfather, George Crooks, along with his wife, Lottie (Burke) Crooks, were lighthouse keepers on Country Island, Nova Scotia, from 1929 to 1946. George and Lottie had 5 children: Willis, James, Irene, Don, and Ardath (my grandmother).
My grandparents: Ardath and Vernon Zwicker
Ardath (my grandmother), left the island for a short period of time to work in Halifax. She met her husband, Vernon Zwicker, shortly after the war, and they married in 1949. There was an opening for a lighthouse keeper on Country Island. My grandfather, Vernon Zwicker, applied and got the job. He told me it was because he was "the only one who applied" and that "no one was lining up to live on an island".
My grandparents worked as lightkeepers on Country Island from 1949 to 1960. They had 3 children on Country Island: Paul, Julia, and Cheryl (my mother).
In 1960, my grandparents were posted to Eddy Point, Nova Scotia—a mainland gig. My mother grew up at Eddy Point, with her siblings, Paul and Julia. In 1977, my grandparents were assigned once again to Country Island and worked there until my grandfather's retirement in 1981. It may be hard to believe, as I was only a toddler, but I remember the helicopter slinging their belongings from the island to Drumhead where they would both live out their retirement years. I was also told that I took my very first steps as a baby on Country Island.
My grandmother spent a large portion of her life on Country Island. She was a smart and determined woman, who was also a superb cook. You have to be a certain kind of woman to be able to raise a family in such an isolated location—no school, hospital, grocery store, car, or TV.
My great uncle, Don Crooks
My uncle Don Crooks was a lightkeeper and a relief keeper. He kept the light on Country Island temporarily for my grandfather, who came down with malaria and was ashore until well enough to return to his duties. Don was a storyteller by nature. He worked on board Coast Guard vessels and as a relief keeper for Country and Liscomb Island.
My CCG story: Melanie Silver
Melanie Silver is a supervisor of the Marine Aids Maintenance Workshop in Dartmouth, Nova Scotia and is a Red Seal electrician by trade.
Melanie shared: "When I moved back home to Nova Scotia after being in Calgary for almost 10 years, I received my Red Seal Certification in Electrical. I was searching for jobs on the government website and noticed there was one for the Coast Guard for a Red Seal Electrician in Marine Aids Shop. I applied and with qualifications and luck on my side, I got Maine Aids Maintenance Technician job. I was born for this.
When asked what a typical day looks like, she explains: "In this role, there is no typical day. Things change here at the drop of a hat. We could be repairing a marine aid in the workshop, or we could be flying to Cape North to climb a 30-foot tower to figure out the issue with the marine aid." Watch this video to learn more about Melanie and her experience at the Coast Guard.