#CCGInTheFamily: The Morphet family
To celebrate the Canadian Coast Guard's 60th anniversary, we are reflecting on our rich history throughout the years. For many, working on the water—and more specifically at Canadian Coast Guard—runs in the family. Some have parents, grandparents, siblings, or children who worked at the Coast Guard. Others come from a long line of Coast Guard employees, where being #CCGProud is generational. These are their stories.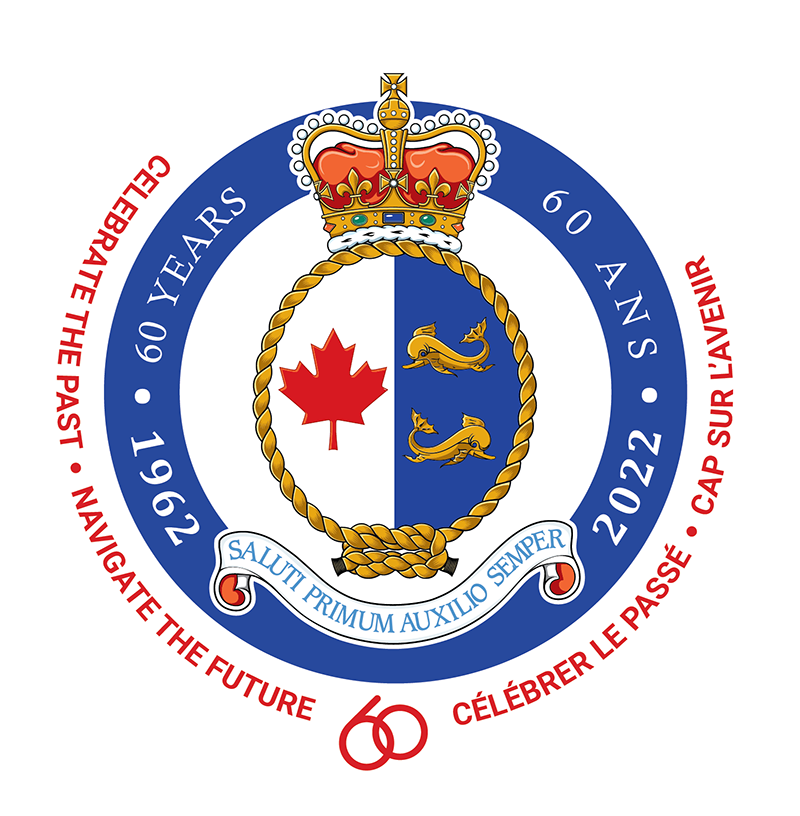 Currently acting director of Coast Guard Safety Management, Jason Morphet is a proud third-generation CCG employee. Jason was interviewed for an article back in 2011. Let's revisit his story to see what connects him to #CCGInTheFamily.
For over half a century, the lives of the Morphet family have been wholly intertwined with Canadian waters. For three generations, members of the clan have served the Canadian Coast Guard Central and Arctic Region — both on land and at sea.
Moving to Prescott, Ontario from Central Ontario in 1950, the late Robert "Oscar" Morphet began the tradition by commanding the CGS Grenville, a vessel commissioned to the Dominion Lighthouse Depot. When the Depot was converted to a base when the Coast Guard was created in 1962, Robert took the helm of the brand new CCGS Simcoe. His son, James Morphet, now a commanding officer at the Canadian Coast Guard station in Port Dover, recalls his days as a boy growing up around the base. "I've had quite a few adventures with all the crews chasing me around," he jokes.
James joined the Coast Guard in 1967 as a steward aboard the Simcoe. When Robert retired in 1974, and after stints in various ships' crew positions, James received his Watchkeeping Certificate to become a navigation officer on the Simcoe and subsequently the Griffon, and then quickly became a relief commanding officer in 1986. In a few years' time, like his father before him, James was pleased to hear that his son Jason would also join the Coast Guard. "At 18 years old, I started as a steward on the Simcoe," related Jason Morphet, making him the third successive Morphet to work for the Coast Guard. Although possibly influenced by example only, Jason maintains joining the organization and continuing the Morphet tradition was mostly due to his love of vessels. "I was never pressured into it," explained Jason. "When I decided to join, my father talked to me about it before I joined to kind of make sure I was doing it for my own reasons."
Following in his father's footsteps, Jason's career began with a stewarding position on the Griffon in 1990 and, like his father, he rose through the ranks to become an officer. However, the younger Morphet's career features many unique experiences. He met his wife Sylvie while working on the Griffon where she was a logistics officer. She now occupies one of the many shore-based positions within the Fleet Directorate in Ottawa. "In my current job, I audit against the Fleet Safety and Security Management System," Jason said of the shore-based compliance auditor position he accepted in late 2007. "I basically go from boat to boat, auditing the vessels against the International Safety Management (IMS) system."
While the CCG provided the Morphets the opportunity to sail together, it was only on the late Robert Morphet's sailboat that the three generations ever found themselves together on the same vessel. "Every summer, we'd go sailing on his boat; it was a lot of fun," Jason reminisced. "Yes," James adds, "but your granddad always had his eye on me when I was sailing!"
Summer 2021 update from Jason Morphet
Since the article was written, both Jason's wife and father are enjoying their retirements. When his current assignment ends, he will be returning to his permanent position as senior officer, Operational Support within the Operational Requirements and Support Group. Jason's nephew, Cameron (pictured above), has not yet decided on a career path, so you never know, the tradition may continue onto a fourth-generation!
Jason is #CCGProud to be the third-generation of his family to work for this great organization both at sea and ashore. He says that "it is a very humbling thought to think that there has been a member of my family in Coast Guard since its start in 1962."