#CCGInTheFamily: The Lundin sisters
To celebrate the Canadian Coast Guard's 60th anniversary, we are reflecting on our rich history throughout the years. For many, working on the water—and more specifically at Canadian Coast Guard—runs in the family. Some have parents, grandparents, siblings, or children who worked at the Coast Guard. Others come from a long line of Coast Guard employees, where being #CCGProud is generational. These are their stories.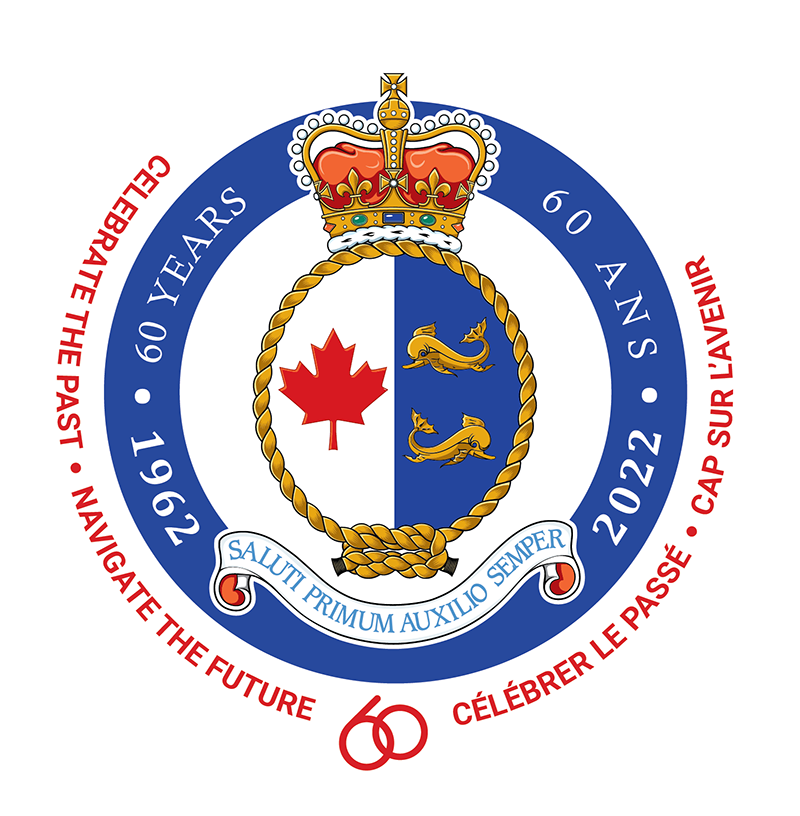 In this story, we hear from sisters Sarah Lundin, senior search and rescue (SAR) officer, and Morgan Lundin, who worked as a coxswain in the Inshore Rescue Boat (IRB) Student Program, about their experiences at Coast Guard and what it was like working alongside their sibling.
Sarah Lundin, Senior Search and Rescue Officer, Western Region
"I first started in the Canadian Coast Guard as an IRB student in the Great Lakes. I was initially just looking for a fun summer job while I was in university, never thinking that this would become my career. Our family grew up in and on the water in Ontario and Quebec, so finding a rewarding career where I was on the water everyday seemed like a dream come true. After 4 years, I transferred to the Pacific Region and never looked back.
I spent time at ships and stations up and down the West Coast and worked as the supervisor for the Arctic IRB Station in Rankin Inlet for its first 3 summers in operation. I've had many amazing opportunities during my career with the Coast Guard and have been able to see some of the most beautiful coastlines on the planet.
After seeing what a career in the Coast Guard looks like through her older sister, my youngest sister Morgan also applied to the IRB program on the East Coast while studying at university. She spent 2 seasons as a crew member and 1 year as a coxswain in Saint John, New Brunswick, before having the opportunity to work as coxswain at the Sointula Station just north of Vancouver Island in British Columbia this past summer.
Now, working as a senior SAR officer for Pacific, one of my proudest moments as a big sister was watching Morgan perform exceptionally well through the coxswain training camp. Having the chance to work side-by-side with her was an amazing gift, and hopefully won't be the last time, as she's waiting for the opportunity for fulltime work with Coast Guard. Even though there's 10 years between us, we are very much driven by the same passion for an exciting career on the water."
Morgan Lundin, Former Coxswain, Inshore Rescue Boat (IRB) Student Program
"Sarah and I are 10 years apart in age, so I grew up hearing stories about her work in the IRB during university and it really interested me. I couldn't wait to apply for the IRB in my first year of university, and I was beyond thrilled when I was offered my first deckhand position. I felt like I was doing something that was going to make Sarah so proud of me, but I never expected to love it as much as I did or feel so passionately about the work.
Working as a coxswain in the IRB this past summer was a dream that I'd had since I started in the program 4 summers ago, and I have been so grateful for the opportunity. The cherry on top of my 4 seasons working in—what I would argue is—the best summer job ever, was having the opportunity to learn from and work alongside my older sister. She was my original inspiration to get a job with Coast Guard, and my role model. It was so special to be able to share our passion. Hopefully I will have that same amazing opportunity again as I continue to seek full time opportunities for work in the Coast Guard."