#CCGInTheFamily: Don and Robb Wight
To celebrate the Canadian Coast Guard's 60th anniversary, we are reflecting on our rich history throughout the years. For many, working on the water—and more specifically at Canadian Coast Guard—runs in the family. Some have parents, grandparents, siblings, or children who worked at the Coast Guard. Others come from a long line of Coast Guard employees, where being #CCGProud is generational. These are their stories.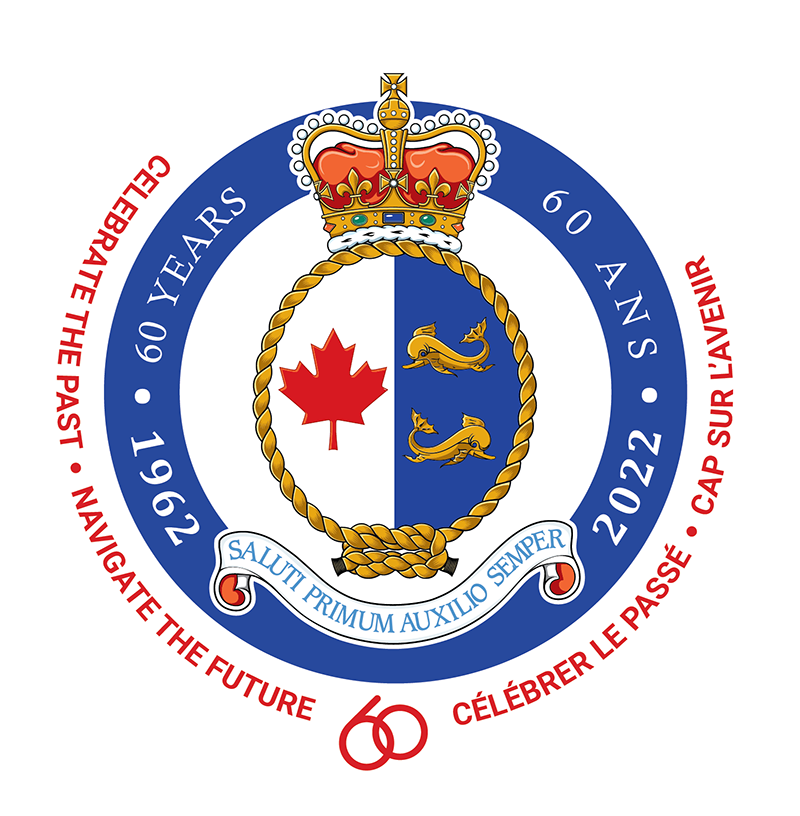 With a combined service in the Coast Guard of over 30 years, Don Wight and son, Robb Wight (current director general of Vessel Procurement), have been heavily involved in managing the procurement of Coast Guard vessels and helicopters. It is fitting, perhaps, that several of the ships delivered or scheduled to be delivered during Robb's tenure, have replaced or will be replacing ships delivered under his father's career in the Coast Guard.
Don Wight, Director General, Vessel Management (retired, February 1997)
Don Wight joined the Coast Guard in 1982 as chief, Technical Division of Fleet Systems in Ottawa. Don's academic background was at the Royal Military College (RMC) with a degree in mechanical engineering at the University of London, England, where he received a master's degree in naval architecture. He served 22 years in the Royal Canadian Navy and his final posting was engineering manager of the Canadian Patrol Frigate Program.
When the government announced its Special Recovery Capital Projects (SRCP) Program in 1983, Don was appointed project manager for the Coast Guard shipbuilding projects and oversaw the construction of 11 new vessels:
2 Type 1200: CCGS Henry Larsen (Versatile Pacific Shipyard Inc.)
6 Type 1100s: CCGS Edward Cornwallis (1986 Marine Industries Ltd.), CCGS Sir William Alexander (1986 Marine Industries Ltd), CCGS Ann Harvey (1987 Halifax Industries Limited), CCGS Martha L. Black (1986 Versatile Pacific Shipyard Inc.), CCGS George R. Pearkes (1987 Versatile Pacific Shipyard Inc), and CCGS Sir Wilfred Laurier (Collingwood Shipbuilding)
2 Type 1050s: CCGS Samual Risley (1985 Vito Construction) and CCGS Earl Grey (1986 Pictou Shipyard)
2 Type 200s: CCGS Harp and CCGS Hood (1986 Georgetown Shipyard)
The SRCP also included the mid-life modernizations (MLMs) of CCGS Sir Humphrey Gilbert, CCGS Narwhal, and CCGS Simon Fraser. The budget for the SRCP was $750 million in 1982 dollars.
Outside the SRCP, 4 Type 400 Small Search and Rescue Cutters: Isle Rouge, Point Henry, Point Race, and Cape Hurd (1983 Cape Breton Industrial) and one Type 1200: CCGS Des Groseiliers (1983 Port Weller Drydock) were added to the CCG Fleet.
Don transferred to the Department of Fisheries and Oceans (DFO) in 1988 to take up the position of director, Ship Branch and then director general, Vessel Management. When the Coast Guard and DFO Fleets merged in 1995, he returned to the Coast Guard as director, Fleet Services. His principal challenge was to oversee the identification and implementation of the "best practices" of each fleet into the integrated fleet under the Coast Guard umbrella.
After 38 years working in the marine field, Don retired in February 1997, on the same day his wife, Pat, retired from her position of senior social worker at the National Defence Medical Centre. They spent their retirement years travelling in their recreational vehicle and at their cottage in Calabogie with friends and family.
Robb Wight, Director General, Vessel Procurement
Robb Wight joined the Coast Guard in 2001 as an engineer in the Integrated Technical Services (ITS) Directorate working on various projects. His academic background was a mechanical engineering degree from Waterloo University and an MBA from Sir Wilfred Laurier. Before joining the Coast Guard, Robb worked with a number of start-up companies in Ottawa.
Robb worked his way up to director general of ITS in 2008, and in 2012 assumed the position of director general of Vessel Procurement, the directorate of the Coast Guard responsible for the acquisition and delivery of large vessels, helicopters, and small vessels, as well as the development of new classes of vessels, vessel design, business analysis and policy support. His office in Ottawa oversees, not only NCR employees, but also the on-site team located in Vancouver, British Columbia.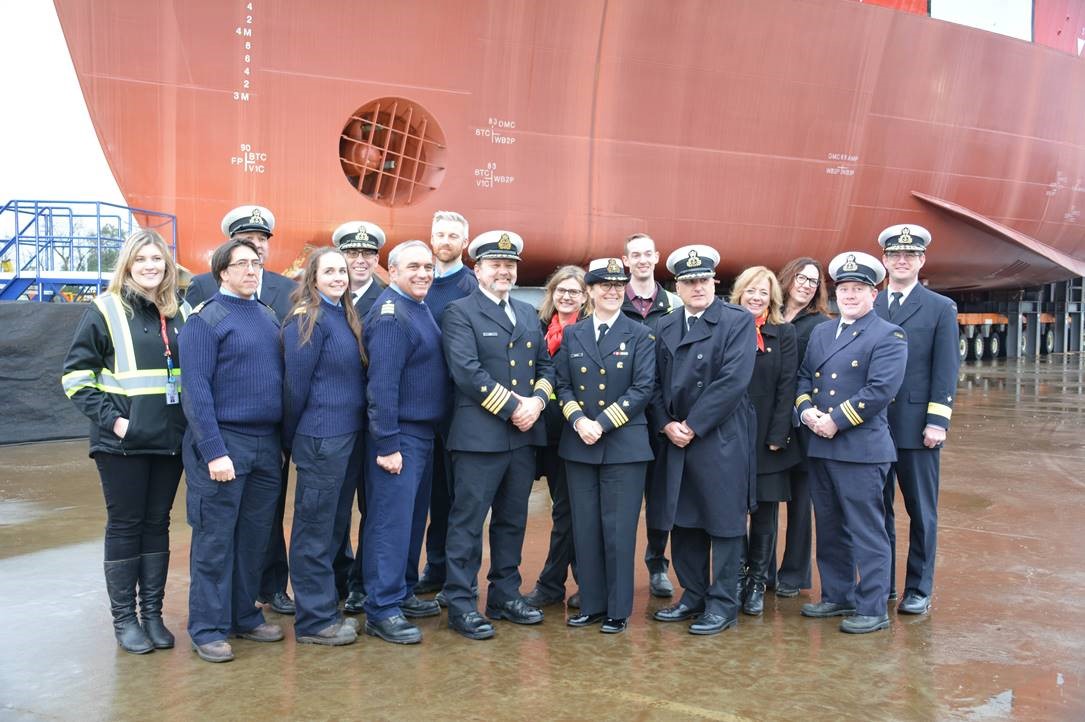 Since 2012, the Vessel Procurement Team has delivered:
9 Mid-Shore Patrol Vessels (Irving Shipyard)
3 Offshore Fisheries Science Vessels: CCGS John Cabot, CCGS Capt. Jacques Cartier, and CCGS John Franklin (Vancouver Shipyards)
23 helicopters (Bell Helicopter)
10 SAR lifeboats (Bay Class) (Chantier Naval Forillion and Hike Metal)
2 Channel Survey and Sounding Vessels (CCSVs): CCGS Jean Bourdon, and CCGS Helen Irene Battle (Kanter Marine)
3 Medium Icebreakers (Molly Kool Class): CCGS Molly Kool, CCGS Jean Goodwill, and CCGS Vincent Massey
Ongoing projects include:
the Type 1100 replacement class—the Multi-Purpose Vessel (MPV)
the Type 1200 replacement class—the Program Icebreaker (PIB)
the Polar Icebreakers
the Arctic and Offshore Patrol Vessels
These and others are scheduled to be delivered from now into the 2040s.
During family get-togethers, Robb and Don are often heard discussing various government procurement programs and strategies. "Not all family members consider us ideal dinner companions," they shared jokingly.