#CCGInTheFamily: The Arbour Family
To celebrate the Canadian Coast Guard's 60th anniversary, we are reflecting on our rich history throughout the years. For many, working on the water—and more specifically at Canadian Coast Guard—runs in the family. Some have parents, grandparents, siblings, or children who worked at the Coast Guard. Others come from a long line of Coast Guard employees, where being #CCGProud is generational. These are their stories.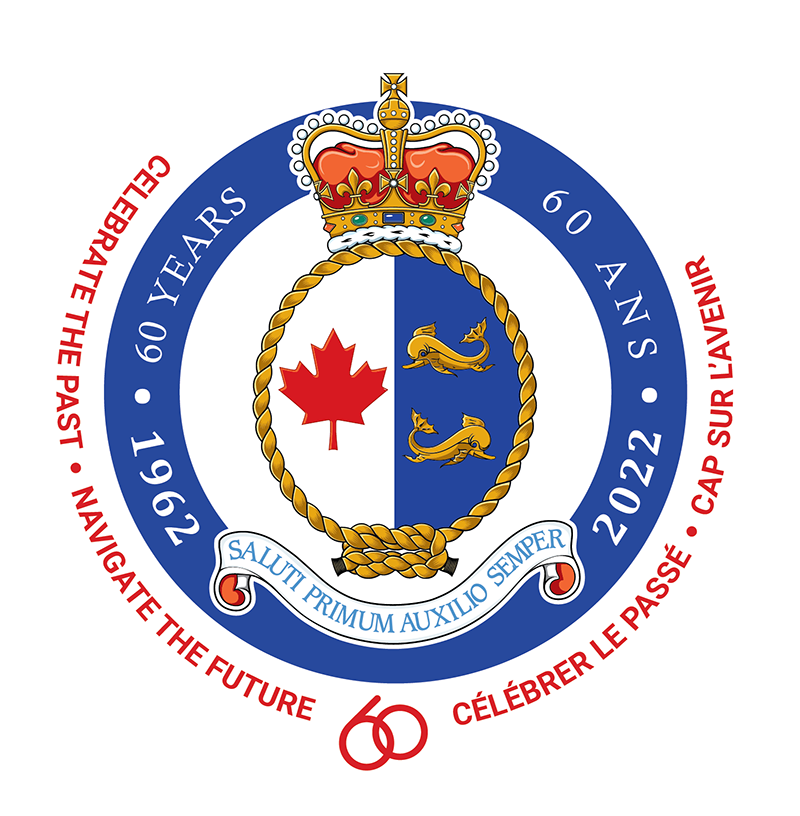 Since he was a young child, my son, Sean, always dreamt of one day having a career in the Canadian Coast Guard. This all started after meeting the Inshore Rescue Boat (IRB) students at our marina in Valleyfield, Quebec at the age of 7. I was working in the private industry when I decided to apply for a job in the government in 2008. I ended up being offered a permanent position with the Canadian Coast Guard.
The first call I made when I was offered the position was to my son Sean. He had heard that CCG  was not hiring at the time and had given up on his dream. Instead, he enrolled in a university business program. So when I started my career with the CCG at the age of 46 and would come home thrilled with my work and the opportunities that were available to me. Having seen this, Sean's desire to pursue his own career in the CCG was renewed.
Sean applied for the Canadian Coast Guard College and was accepted into the French Navigation Program. He later graduated, was assigned to numerous ships in the Central and Arctic regions, and later came back to the Atlantic to work at the Joint Rescue Coordination Centre, among other opportunities. Sean now works with Canadian Coast Guard Headquarters as the National Manager for Search and Rescue Project Oversight.
In the meantime, my dream became to get out on the ships, so I took every opportunity that I could to train (through work and on my own time) in order to have the opportunity to join the ships in the Logistics Department. I started as a storekeeper and then progressed to Logistics Officer. I have had the opportunity of teaching the Storekeeper and Logistic Officer courses, among so many other opportunities. It is not without hard work, but I often say that it took me 46 years to realize what I wanted to do. I only wish it would have been earlier.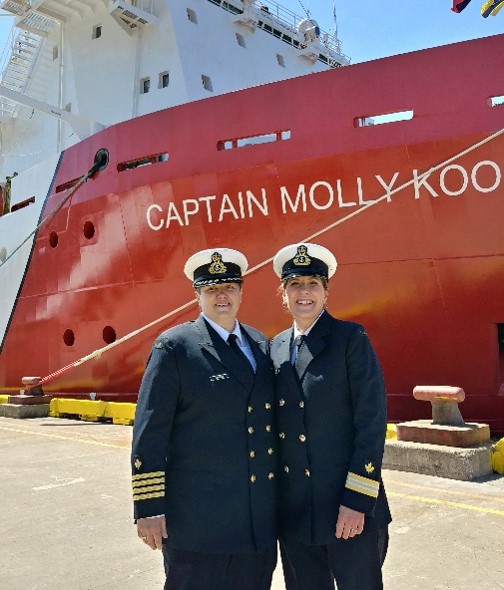 Finally, my other son, Jayson, who was constantly hearing his mother and brother talk so positively about their careers, decided to apply as an Engine Room Technician. He started his career in the Atlantic but is now working in Central and Arctic regions on the CCGS Pierre Radisson. He also found his niche. So we have each found our passion in 3 completely different areas of the CCG, but we are all thankful for the opportunity that has been given to us.